LEAD LASER Assist Dongguan Jianyi Rapid Development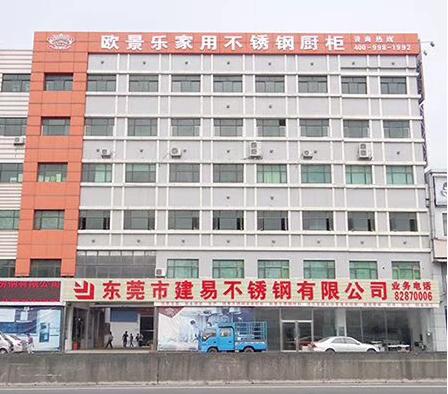 LEAD LASER focus on the research and development、 manufacturing and sales of high-power laser processing complete equipment, to provide customers with personalized and professional laser processing system solutions. Over the years,the equipments of LEAD LASER have been continuously sold to throughout the country and even to the global market. Currently, more than 1,500 sets of high-power laser equipments have successfully created benefits and value for the customers. Recently,ianyi Stainless Steel purchased ultra-high power 12 kW fiber laser cutting machine from LEAD LASER .
Dongguan Jianyi Stainless Steel Co., Ltd.was founded on December 22, 2010 .At present is a relatively large supplier of stainless steel raw materials、 provide precision sheet metal processing 、production of metal products in Dongguan. The company focuses on the development of stainless steel business, providing customers with high quality stainless steel raw materials、 precision sheet metal processing、 production of metal products. The company with nearly 400 employees, factory nearly 30,000 square meters ,including a modern factory building 、 multi-functional office building and exhibition hall , also with a sales center、 processing workshop、 technology development department 、 skills training center and a large warehouse and so on, and matches professional engineers and a large service staff.
At first the company has 3 sets of foreign imported laser equipment and 1 set of domestic CO2 laser equipment. However, with the continuous improvement and development of cutting technology, fiber laser cutting machine has become one of the advanced technologies in the laser cutting industry, it is in stainless steel and other materials, cutting ability and effect more prominent.
The unchanging traditional processing method is bound to be abandoned. In order to production products with high value and competitiveness, Dongguan Jianyi Stainless Steel Co., Ltd. finally chooses the LEAD LASER 12kW fiber laser cutting machine after many times investigations and comparisons, so as to meet the special needs of users and bring new profit growth points for customers.
Company environment

12kW Fiber Laser Cutting Machine

Artware
In Dongguan ,Dongguan Jianyi company use the super high-power 12kW fiber laser cutting machine length is 6 meters and width is 2.5 meters . The processing thickness of carbon steel is 30 mm, the processing thickness of aluminum alloy is 40 mm and the processing thickness of stainless steel is 50 mm. The fiber laser cutting machine able to punch holes in the board surface, can cutting various complex patterns, high precision、 small cutting seam、save materials、 cutting surface smooth . At the same time , save multiple operation process ,such as cutting plate、 stamping、 polishing and other operations, greatly shorten the production cycle of customer products.
50mm Stainless Steel Cutting Sample Pieces

Finished stainless steel cabinets
Ou Jingle brand known as the Chinese health cabinet brand,in the cabinet industry needs to contact food ingredients of the healthy environmental cabinet, also is a 5A standard environmental cabinet,including no formaldehyde, won't be mildew, no deformation, durable, unchanged color 5 characteristics.
Dongguan Oujingle Kitchen & Bathroom Co., Ltd.is an industrial company of Dongguan Jianyi Group. The scale and strength of the Group company in the Pearl River Delta Region ranked first. For Dongguan Jianyi company purchased fiber laser cutting machines have much benefits: Greatly reducing the capital cost and time cost, it has effectively improved their service ability to customers, enhanced their international competitiveness, created profits for enterprises and brought value-added services.