Warmly congratulations on Lead Laser established 10th anniversary
Warmly congratulations on Lead Laser established 10th anniversary
2020-12
Warmly congratulations on Lead Laser establish 10th anniversary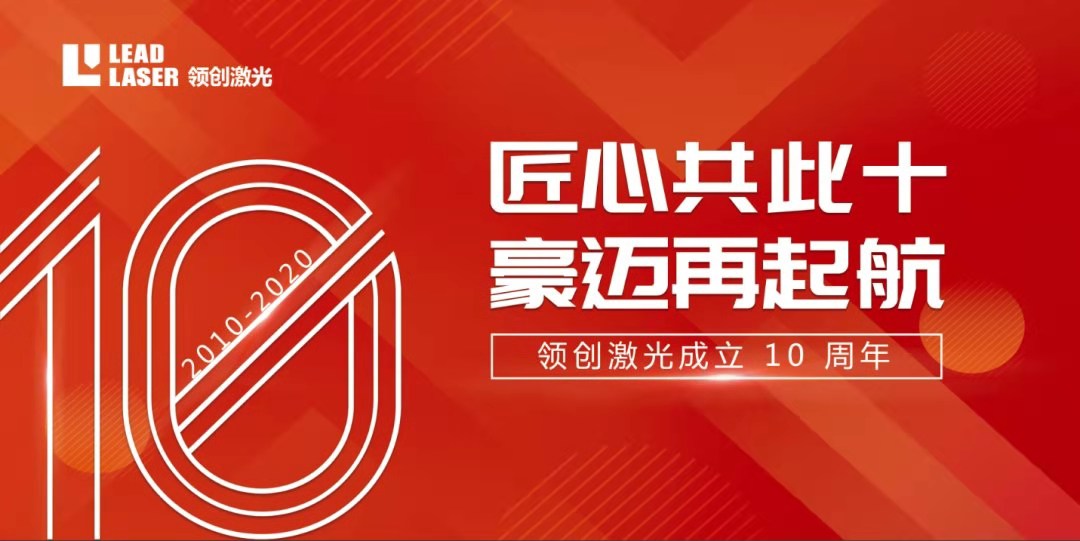 Wishes from the Chairman of Lead Laser on the 10th anniversary :
Lead Laser was officially established on December 15th,2010.Up to now, Lead Laser has gone through ten years.Ten years ago, the first batch of Lead Laser employees entered Kunshan and started their dream search journey.Ten years later, nearly 1,000 dream-seekers gathered at Lead Laser."Build dream for ten years,and brilliant achievements" --Lead Laser make everything effort to best, innovation and for better, becoming the leading brand and industry benchmark of high-power laser intelligent equipment industry in China.In the past ten years, was Lead Laser's "Chasing Dreams Journey";In the next ten years ,will be Lead Laser's "Achieving Dreams Journey".We will not forget the original intention, maintain the aggressive entrepreneurial passion.We will further summarize and sublimate the accumulation and precipitation over the years, and greet the next decade with full passion and firm confidence.We believe that under the trust of suppliers and customers,and under the full cooperation & care and support of friends from all walks of life . Through the joint efforts of the management team and all Lead Laser employees . In the next decade, Lead Laser will surely create glory again!
Leading technology, creating the future! We will surely realize our dream: to be a respectable enterprise!
Raise the national flag, play the national anthem and take the solemn oath

Raise the national flag, play the national anthem and take the solemn oath

Raise the national flag, play the national anthem and take the solemn oath

Shareholder representatives、 management team department heads look back on the past brilliant decade, and discuss the future decade together.

Shareholder representatives、 management team department heads look back on the past brilliant decade, and discuss the future decade together.

Shareholder representatives、 management team department heads look back on the past brilliant decade, and discuss the future decade together.

Shareholder representatives、 management team department heads look back on the past brilliant decade, and discuss the future decade together.

Shareholder representatives、 management team department heads look back on the past brilliant decade, and discuss the future decade together.

Shareholder representatives、 management team department heads look back on the past brilliant decade, and discuss the future decade together.

Shareholder representatives、 management team department heads look back on the past brilliant decade, and discuss the future decade together.

The business team of Lead Laser gets together to brainstorm and discuss the bright future together

All senior executives、shareholder representatives and heads of departments took a group photo

The company provided one small cake for each employee to enjoy the beautiful moment of the company's 10th anniversary.

The company provided one small cake for each employee to enjoy the beautiful moment of the company's 10th anniversary.

The company provided one small cake for each employee to enjoy the beautiful moment of the company's 10th anniversary.

Company executives and shareholder representatives cut the 10th anniversary cake together